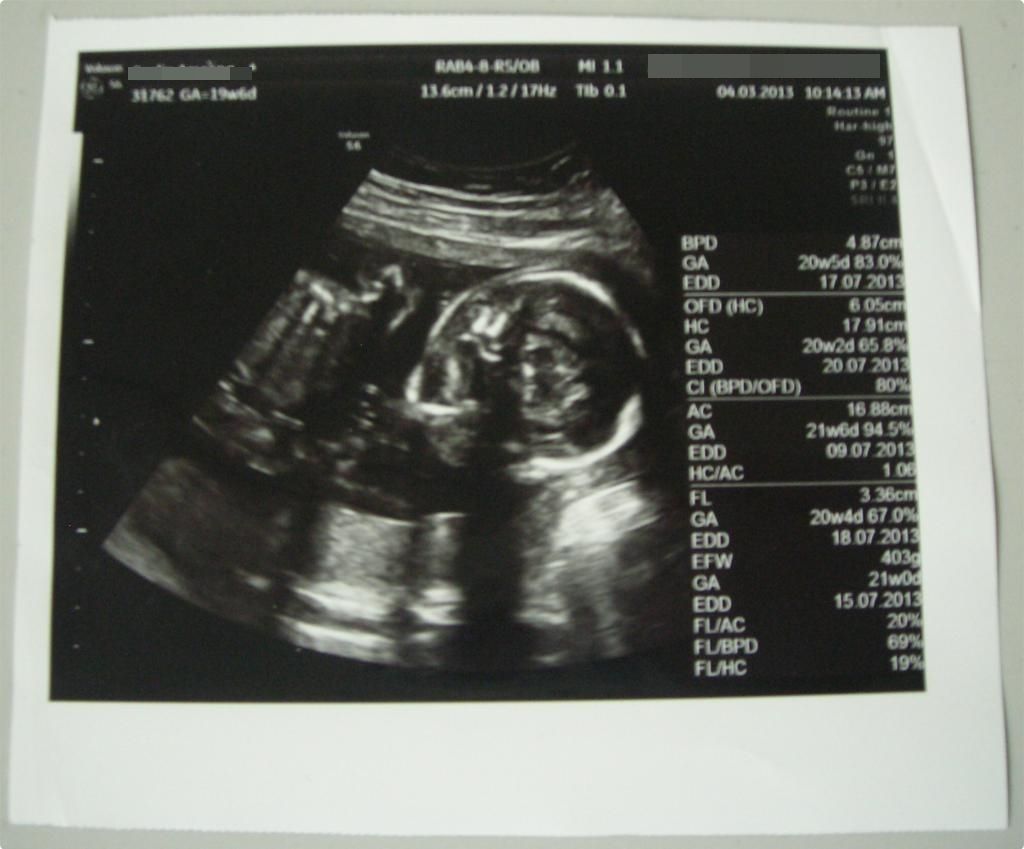 Ni gambar masa 20 weeks/19 weeks 6 days to be exact.Oh rupanya baru sebulan yang lepas I pergi scan with En. hubby. You know, since from the first month that I knew I was pregnant; I'm super excited kalau boleh nak tengok/scan baby Adam hari-hari. ngeh~
So, sekarang 103 days/14 weeks 6 days left!
Oh. 24hb ni nak kena pergi KK lagi and 6 May ada Doctor Appointment. Ingatkan at the end of this month nak pergi scan 4D dekat klinik Yuslina. Pakej 4D scan+pic+CD will cost RM120 and maybe can ease down my over excitement tu sikit sebab boleh tgok CD/gambar baby gerak-gerak setiap hari. Tapi tengoklah macam mana. En. Hubby tak ada, kalau pergi tanpa dia macam tak best. Kalau nak tunggu dia balik, I dah more than 30 weeks pregnant at that time. Doktor kata tak digalakkan pergi scan sebab dah penuh sangat baby dalam perut, peluang nak tengok overall tak nampak sangat and kurang.
Tak apalah Baby Adam, at least Baby Adam sihat sejahtera and ibu doakan Baby Adam selesa and sihat membesar dalam perut ibu. So get ready by then, sebab ibu and abah tak sabar nak pegang Baby Adam in our hand :)